Greek Adventure: Athens, Mykonos, Santorini, and Crete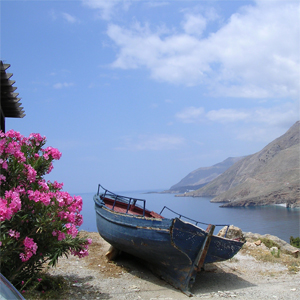 Greek Adventure
Experience Athens, considered the cradle of western civilization, and the enchantments of three of Greece's most beautiful islands - Mykonos, famous for windmills and nightlife - Santorini, reputed site of Atlantis - Crete, home of the fabled Minotaur and the Palace of King Minos. You begin with two nights in Athens, a city tour then dinner before proceeding to the islands. Finally, return to Athens for a final night before your flight home.
Includes:
Athens Arrival Transfer with Meet and Greet
3 Nights Athens (2 Pre
1 Post)
Athens City Tour
One 3-Course Dinner in Athens
Air from Athens to Mykonos
2 Nights Mykonos
Ferry from Mykonos to Santorini
3 Nights Santorini
One Sunset Dinner
Ferry from Santorini to Crete
3 Nights Crete
Air from Crete to Athens
Daily Breakfast
About Avanti Destinations
MISSION STATEMENT
Avanti Destinations connects the components for customized international travel utilizing our technology and educated staff. We deliver a unique vacation experience solely through acting as the travel agents' travel agent!
WHO WE ARE
Avanti Destinations, formed in 1981, is a customized international tour operator, and a long time member of USTOA and ASTA. We are headquartered in Portland, OR and privately owned.
WHAT WE DO
We offe
...